September 22, 2021
Three days after attending our godson's wedding, we return to Casa Padre Wasson to finish our work here. We will meet with Marlon regarding the future of Canadian projects in Nicaragua and will be looking into repairing or purchasing two large speakers for the church. 
Since we have returned, there has been progress with administering the vaccine in this country. Now, persons 35 and older are able to receive their first innoculation and Evita has gone to her pueblo to line up for her turn. She left this morning at 11:00;  she is scheduled to receive the vaccine at 1:00 tomorrow morning;  we have no idea when she will return.
Update: Despite waiting in line for more than 12 hours, Evita did NOT get her first shot. There were 4000 people, lined up for 2000 doses. A small bus of NPH employees, including Evita, are heading to Managua to try again.
As I record the day's activities, the most striking observation is that this home for children has no children. There are less than 15 year of service young adults and a few workers. No one is at school on site.
Teachers are writing guias  (guides) which are lesson plans for each student in their classes. The only students on site are those in their final year of study before university (quintos) as these students will need to write entrance exams in the coming months. Guias not delivered electronically are hand deliverd by three of the NPH staff.
Every day in late afternoon, there is a church service comprised of Adoration of the Blessed Sacrament and Liturgy of the Word. Miguel presides over this with Marianne, Rosa and Miriam providing music. Peter has accompanied on the bass guitar. Marlon delivers an uplifting speech after the service is over and today will be the first one since last Friday, as a majority of the NPH staff has been attending a religious retreat on the island for the past three days. His words always inspire hope and fortitude.
I had also offered to assist any staff with translation to or from English. Maudiel, the sponsorship coordinator, took me up on the offer and I spent one full day translating letters of the children to their sponsors (One Family program). It was both heartbreaking and joyous to hear from each child, many of them known to us, writing about their new surroundings and environment since leaving the home in September 2020. Some are thriving, many are not. Some write about their families, how they are coping in school, trying new adventures, tragedies that have changed their lives. If you are reading this, perhaps you can find some time in your day to reach out to your sponsored child(ren), in Nicaragua or in any of the other homes to encourage these youngsters to persevere. They find so much encouragement in these letters and they hold onto them for years. Each letter is guaranteed delivery no matter where they currently reside within the country. 
Peter and I have five days remaining here. We have yet to visit Tio Antonio at Cafe Sonrises in Granada. We are hoping that new country coordinator, Mark Robinson, will soon be able to bring teams to work and visit as soon as February 2022. We will keep you posted! Thanks for reading!
Joy
Inside the clinic door, one is greeted by the protocols listed during Covid.
All on site continue to wear masks and sanitize hands inside the buildings and outside for some.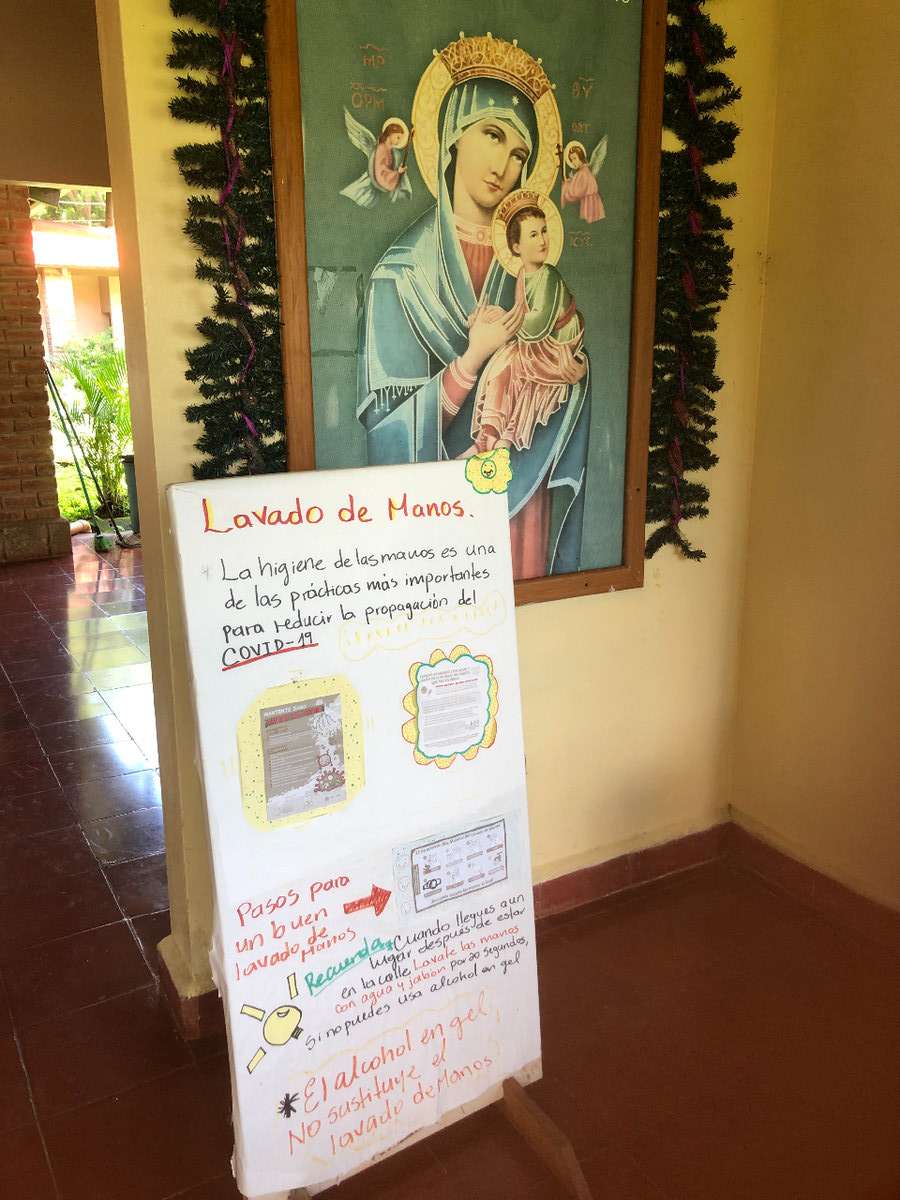 Once alive with sounds of many pequeñas, the girls' houses and the planter/rotundas sit bare and empty except for three houses, one filled for the handful of year of service boys.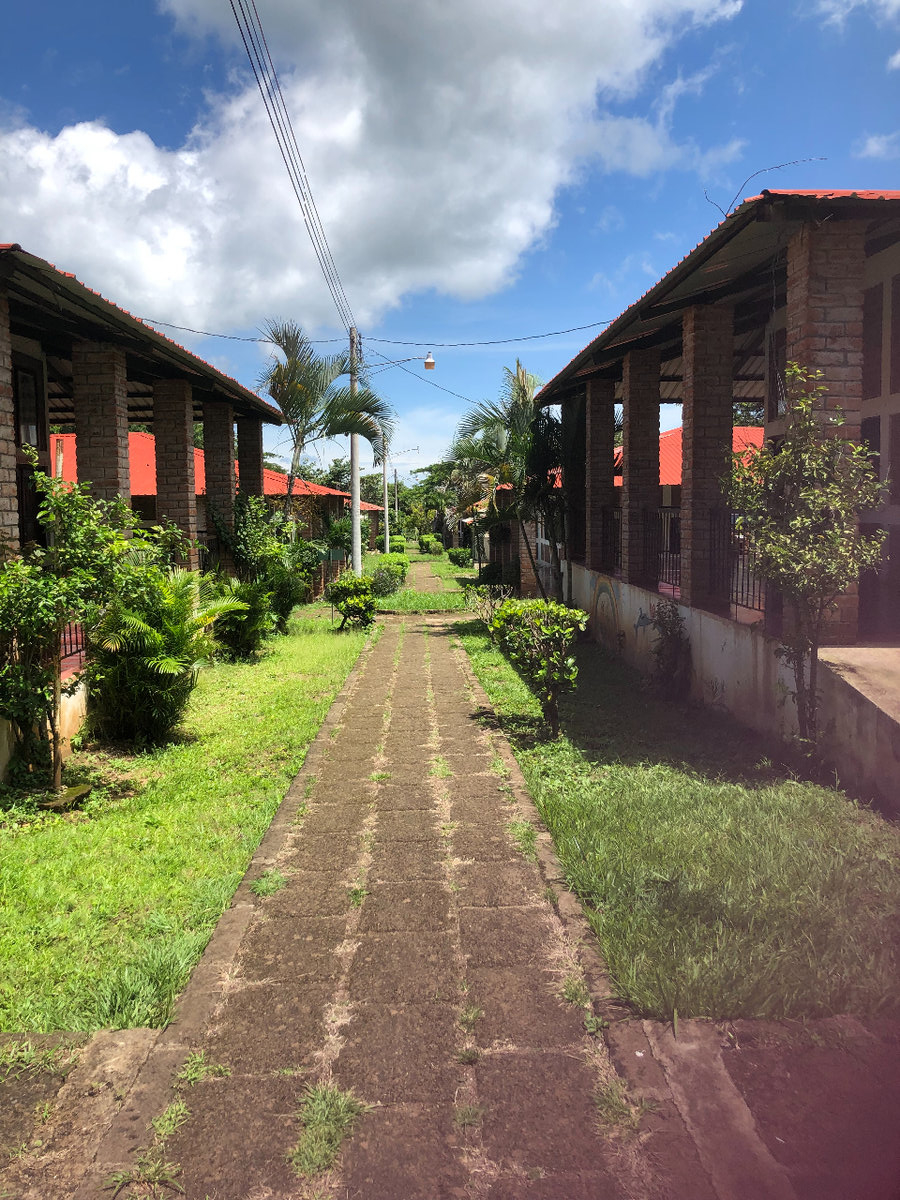 Mattresses from the kindergarten room air out as the tias clean all surfaces and items within each area. This is the house that was set up by the last Canadian team to visit before COVID.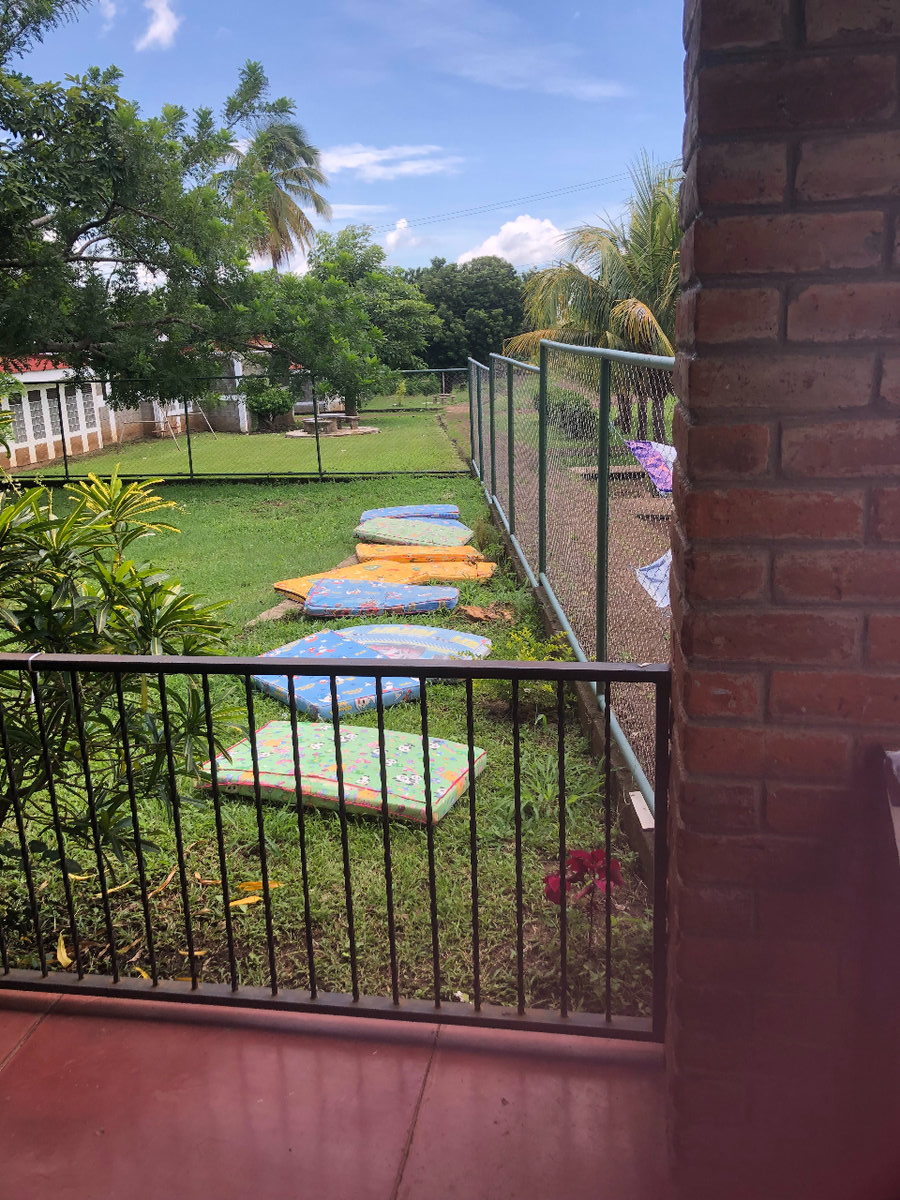 Today, the head farmers and hired help assist in the harvest of sesame plants.  Mincho, Saul and Benjamin also oversee the trimming of tree branches and grasses.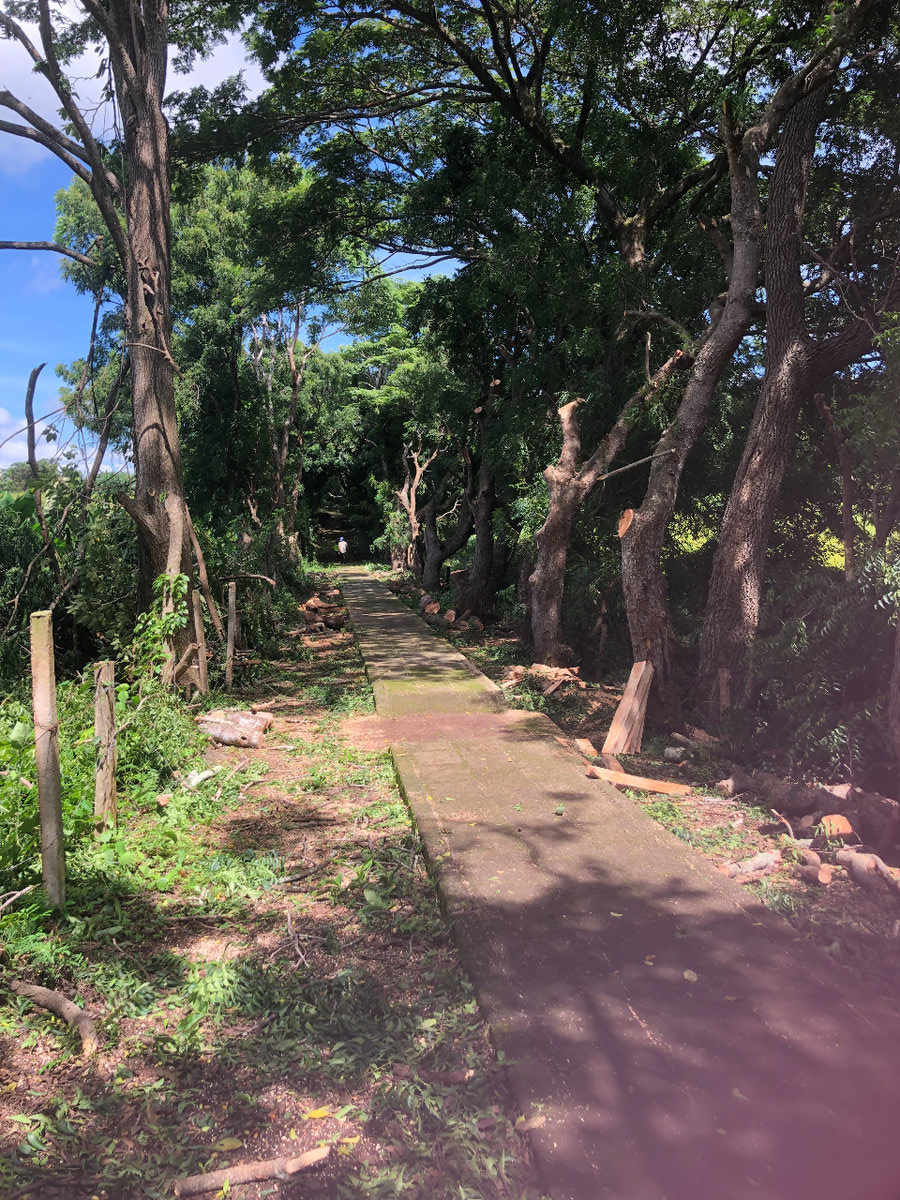 Computer rooms and playground equipment sit abandoned after the school is closed for the remainder of the school year (February-October) because of rising cases of illnesses.